ABOUT US
LE HOANG PUPMS IMPORT EXPORT TRADING SERVICE CO., LTD (LEHOANG PUPMS) was established in 2010, with a team of staff with many years of experience in the field of pump equipment. Le Hoang Company has continuously developed and expanded the supply market throughout the country. Specializing in the distribution of industrial pump products in many areas such as: Water Supply and Sewerage – Waste Water Treatment, Ceramics, Paint, Marine, Chemical, Printing, Cane, Beer, Milk, Food, Cosmatic, Pharmaceuticals, Textile Dyeing, Fire Protection, Steel, Paper, Rubber ……………………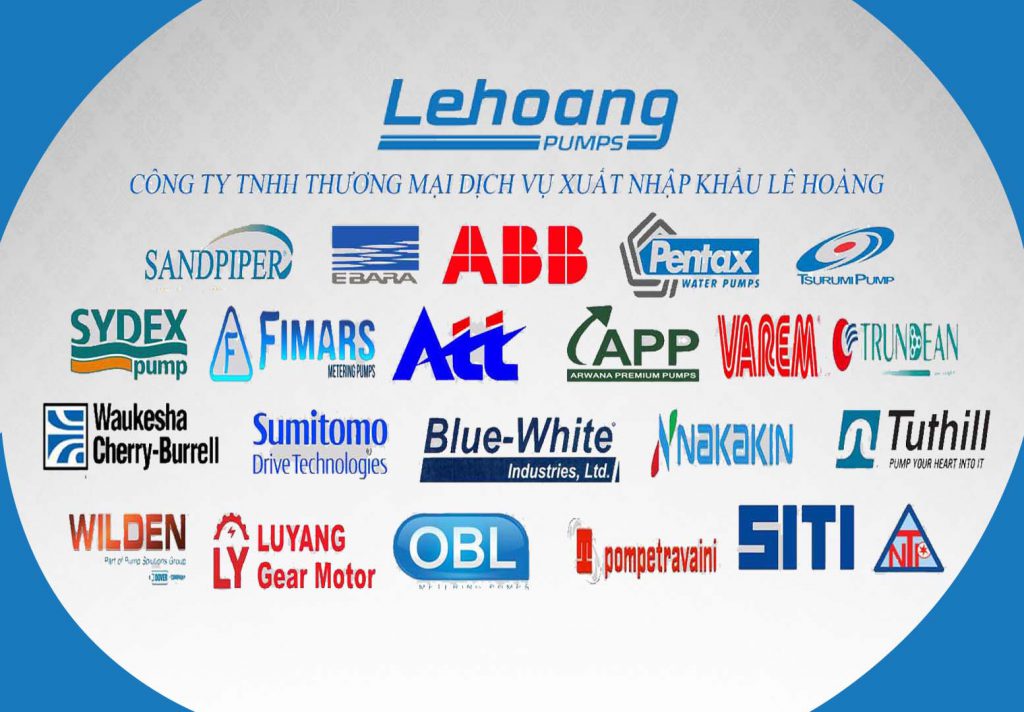 Import and Distribution of firms:
– Metering pumps: Fimars / OBL – Italy
– Centrifugal pump: Ebara / Pentax – Italy, APP / NTP – Taiwan
– Lobe Pump: Waukesha – USA, Nakakin – Japan
– Screw pumps: Sydex – Italy
– Magnetic chemical pump and drum type: Finish Thompson – USA
– Air diaphragm pump: Sandpiper / Marathon / Wilden – USA
– Gear Pump: Botou – Taiwan; Tuthill – USA
– Submersible pumps and air blowers: Tsurumi
– Motor: ATT / Elektrim – Singapore, ABB, Siemens
– Gear motor: LUYANG / LIMING – Taiwan, Sumitomo, SITI
As one of the professional pump suppliers, We operate a diverse range of markets with a full range of fields such as Supply, Consulting, installation, maintenance and maintenance for all factories.
With the ambition to become a leading company in the field of supplying pumps in industries. With the motto of operation: "CUSTOMER SATISFACTION IS OUR SUCCESS"
If you need to find a professional pump supplier – Prestige. Come to us LEHOANG PUMPS.
Le Van Cuong
Director